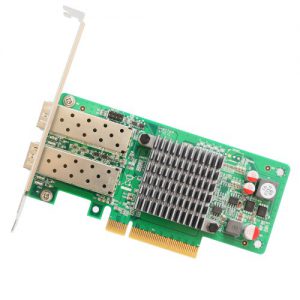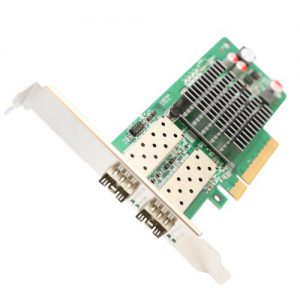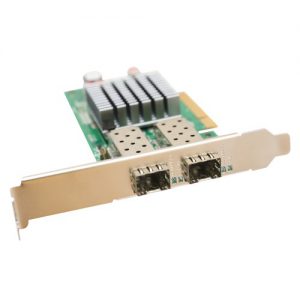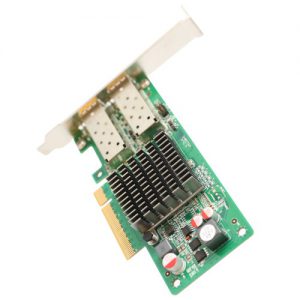 Features
A high performance PCIe x8 10 gigabit network card, using Intel 82599ES high performance 10 Gigabit Ethernet Chip. It provides two 1000 Mbps SFP+ interfaces and supports PCIe 2.0. The physical sequence of each network port can be reach 128-bit to send and receive. The module is designed according to the specification of PCIe, and it has a strong applicability and can be used in the network security of the platform or motherboard. It can also be applied to the server equipment to meet the needs of the bandwidth.
Network adapter X520-SR1 enables data center transformation by delivering a reliable.
Auto-negotiation support as defined in IEEE 802.3ap clause 73.
Design that delivers high availability, scalability, and for maximum flexibility and price/performance.Provides two 1000 Mbps SFP+ Interface.
Physical sequence of each network port can reach 128-bit to send and receive, support Auto-negotiation, IPSec Security features.
Specifications
Chipset: Intel 82599ES

Package Contents
Dual Port 10 Gigabit Network Card
(Required PCI-E x8 slot)
Driver CD
Manual
Note: Contents may vary depending on country and market.
System Requirements:
Windows Server 2003, 2008, 2012, 2016
Windows 7, 8, 8.1, 10
Linux 2.6.x and above